We are
here to mesmerize your clients with our astounding work.
We deliver websites, email & digital marketing complete tailor-made to your requirements. We delicately handicraft your brand into a digital arena with sumptuous & elegance that will awe your customers.
Convert your requirements into functional specifications that achieve your business objectives.  
Use best practices & industry standard to develop a fully functional solution.
Interminable support at every curve to help you gain an edge over your competitors. 
There are thousands of companies to choose from, but what sets us apart is our Quality Service & Support, which hardly anyone provides once your task is completed. 
We follow a very streamlined process, which not only helps to plan the project, but also deliver it in a timely fashion.
We study your requirements and gather as much as resources and provide you with complete plan & execution of your business objective.
Keeping with current trends and technologies,
we develop your product and at every milestone, we ensure the development is in line with the plan.
We iron out all the bugs & iterate the process to ensure that your product is functioning to your needs and Launch it once you are completely satisfied.
Customers who have trusted us over the years.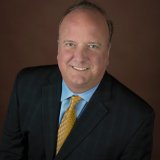 Scott Weghorst
Diehl Mortgage Training and Compliance Financial Education Services, LLC
President
Shabbir Husain
Hutaib InfoTech
CTO
134 Ezzi Makan
Masakin e Saifiyah, Bijalpur
452012, Indore, India
Mobile: +919111987753
Whatsapp: +919111987753
Skype: yusufmr1980
Yusuf Rangwala
info@fakhri-e-solutions.com
yusufmr@gmail.com
www.fakhri-e-solutions.com
Monday-Friday: 9:00 – 18:00
Saturday: 9:00 – 17:00
Sunday: Closed